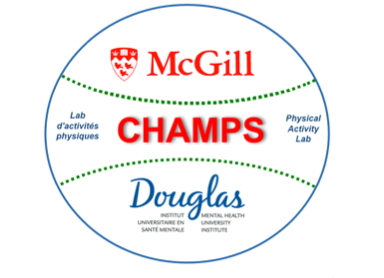 Research Program

This section of our website links to the CHAMPS research program where both clinical and pedagogical research activities occur. A majority of our current clinical research activities are conducted at the CHAMPS physical activity lab in collaboration with the ADHD clinic of the DMHUI. Dr. Harvey is also the current adapted physical activity / clinical researcher at the Roberts Center of the DMHUI. He will soon be collaborating with the Center for Child Development and Mental Health at the Jewish General Hospital. Our pedagogical research activities are run, primarily, from our new lab space at the Department of Kinesiology and Physical Education of McGill University.

Our Vision … "Healthy Bodies, Minds and Spirits"

Our Mission … to create an internationally-renowned clinical research center specializing in phenomena surrounding mental health and lifelong physical activity.

Specific lab objectives include …

(1) The study of relationships between self-determination, self-regulation, recovery and physical activity in mental health.
(2) To understand the correlates of physical activity for people with and without psychiatric conditions.
(3) The ultra-specialized study of ADHD and physical activity correlates.
(4) The development of physical activity interventions for persons with ADHD across the lifespan.
(5) The training of undergraduate and graduate students in clinical and research practices that promote active healthy lifestyles in mental health.

Ongoing Clinical Research Projects
1.
Leisure and People with Mental Health Problems (Wilkinson, Harvey & Joober)


2.
ADHD, Obesity and Executive Functioning (Harvey, Fainer, Joober, Andersen & Grizenko)


3.
Healthy Lifestyles of Children with ADHD (Baillargeon & Harvey)


4.
Physical Activity Experiences of Children with ADHD and DCD (Knecht & Harvey)


5.
Exercise Adherence and People with Mental Health Problems (Munro & Harvey)


6.
Exercise Experiences of People with Traumatic Brain Injury (Quilico & Harvey)


7
Experiences of Physiotherapists for Treatment of Children with DCD (Oliver & Harvey)
Ongoing Pedagogy Projects
1.
What motivates the motivators: Exploring PE teacher training and practice (Harvey, Wilkinson & Cicchillitti)


2.
Physical activity attributions of children with and without ADHD in schools (Mackay & Harvey)


3.
PETE student engendered training experiences (Cicchillitti & Harvey)