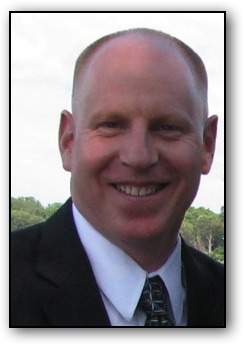 Director:
William James Harvey, Ph. D.
Areas of Expertise:
Adapted Physical Activity, Pedagogy


Current research:

• Self-determination, self-regulation, physical activity and persons with mental health problems
• Links between leisure and physical activity with the recovery approach in psychiatry
• Leisure, play and movement skill proficiency
• Perceptions and professional development of kinesiologists, therapeutic recreation specialists and physical and health education teachers

Dr. Harvey is the Director of the CHAMPS physical activity lab at the Douglas Mental Health University Institute. "CHAMPS" stands for Choices in Health, Action, Motivation, Pedagogy and Skills and his lab operates in partnership with the ADHD clinic and the Clinical Research Division at the Douglas Mental Health University Institute. Adapted physical activity is a cross-disciplinary field of professional knowledge and practices that promotes a person-centered approach to care and related services for people with and without disabilities. Thus the CHAMPS research laboratory is well-situated to promote personal autonomy and independence by co-constructing pertinent knowledge and evidence-based teaching and clinical practices with study participants.

Dr. Harvey has applied various theoretical frameworks in practice and, in return, asked pertinent research questions based on the interplay between theory and practice in adapted physical activity. Over a 16-year period, he gained tremendous amounts of clinical experience in various roles as a recreation technician, physical educator, clinician-researcher, and recreation center director at the Douglas Mental Health University Institute, a McGill affiliated teaching hospital and recognized Quebec provincial university research institute in mental health. He has also taught pediatric exercise science, therapeutic recreation and developmental psychology at Concordia University in Montreal. Thus, his background and training have supported the merging of knowledge, teaching experience and associated research throughout his career.

Dr. Harvey's research program revolves around constructs related to self-determination and self-regulation. There are three research lines that constitute his research program. First, the bulk of his current research focuses on questions about self-determination and self-regulation of people with mental health problems. For example, much of his research has explored the physical activity behaviors of children with attention deficit hyperactivity disorder (ADHD). This central line of the research program explores issues related to development, learning, performance and teaching in a variety of different contexts (e.g., school, clinic, community, home). Plans are currently underway to include adults who experience First-Episode Psychosis, Depression and Anxiety Disorders in our research program. The second line of research investigates instructional effectiveness and/or treatment interventions in physical activity for the movement skill proficiency of all children, including children with movement and attention difficulties. We try to highlight individual abilities within a disability context. In other words, we try to understand how to intervene with or teach each individual as a person first and the influences of her or his disability are considered second! Thus, individual strengths and interests are matched to appropriate activities to promote full participation. Environments are also adapted, whenever possible, to promote inclusive physical activity. Last, but certainly not least, the third line of the research program explores the perceptions and skill development of professionals in activity settings (e.g., kinesiologists, physical education teachers, therapeutic recreation specialists). Quantitative, qualitative or mixed research methodologies are used to shed light on the research questions of interest.

Our research projects are currently funded by the Canadian institutes of Health Research (CIHR); Fonds Québécois de la Recherche sur la Société et la Culture (FQRSC) ; Social Sciences and Humanities Research Council of Canada (SSHRC); McGill University, Office of Sponsored Research Internal funding: SSHRC-CIHR transition fund. Previous funding agencies have also included SSHRC- Sport Canada.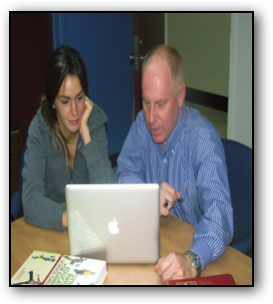 Graduate Students:
Our graduate students are one of the main driving forces of our lab. We have recruited some of the best and brightest students from Kinesiology / Physical and Health Education and we will continue to do so. Our group consists of hard-working people who are willing to expend the necessary efforts to achieve excellence in research. At the current time, most of our research group receives funding from either their own successful research grant awards or through my research funding. I usually accept 1-2 new graduate students each academic year.
Prospective graduate students are encouraged to apply for graduate studies support from various funding agencies (e.g., CIHR, FRSQ, FQRSC, SSHRC, etc.).


I take an active mentoring role with all members of our research group and try to run a family-oriented lab. Please do not hesitate to contact any of our graduate students if you have any questions about the ways that our lab and group functions.

Undergraduate Students:
There are opportunities for undergraduate students to volunteer in our lab and/or participate in our service-learning project for children with ADHD and their families at the DMHUI. Please contact Dr. Harvey for more details.
There are many opportunities for graduate work with Dr. William Harvey both at Douglas Mental Health Hospital and McGill University. For more information and to gain a better understanding of what type of research is conducted by our graduate students follow one of the links below.

More information about the current Graduate students of the CHAMPS Physical Activity lab
If you have any questions regarding possible graduate studies or research opportunities please do not hesitate to contact Dr. Harvey